Looking towards the Hub
Light in full colour - a visit from a rainbow
Organisations cooperating in the establishing the Garden include:

United Ngunnawal Elders Council

Canberra Multicultural Community Forum (incl. CIF)

Little Company of Mary Health Care

ACT Palliative Care Society

Greening Australia ACT Region

ACT Mental Health Community Coalition

ACT Mental Health Foundation

Clare Holland House & ACT Territory & Municipal Services TAMS
Trailer, water, fertiliser and tools provider.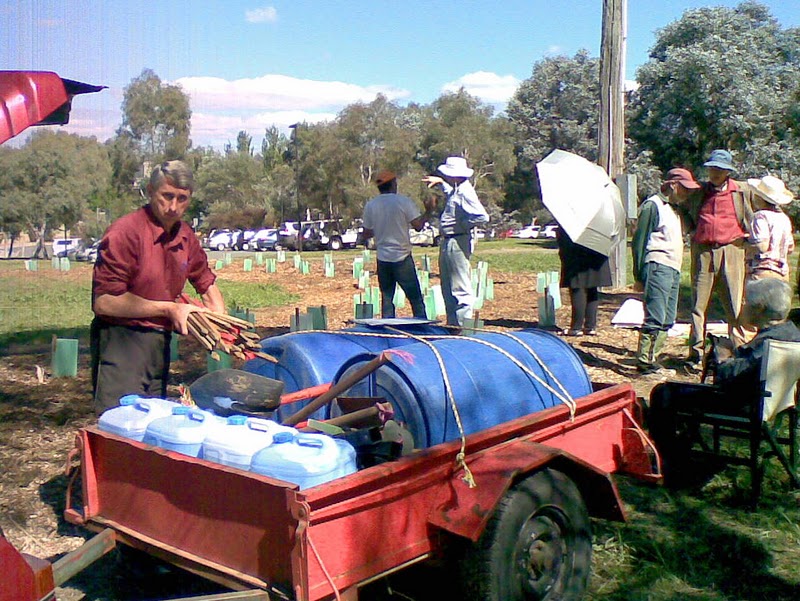 Weeks of preparation also by Robert James
N.B. People coming by car should park in the public parking spots on the north side of Menindee Drive, NOT in the private parking lots of Clare Holland House or the Boathouse Restaurant. There are more public parking spots further down Menindee Drive, on its lower side, beyond the Boathouse Restaurant along the Lake.
Canberra Interfaith Forum is supported by members of Indigenous, Hindu, Buddhist, Jewish, Christian Denominations, Muslim, Sikh, Baha'i, Sathya Sai, Pagan, Brahma Kumaris, & Sukyo Mahikari communities.
Unite with Divine Mind to Confirm Unity of Human Kind